Belgium beat the Republic of Ireland with an emphatic 3-0 victory that leaves them well placed to progress from Group E and brings back the optimism that the Belgian fans had for their team before the tournament.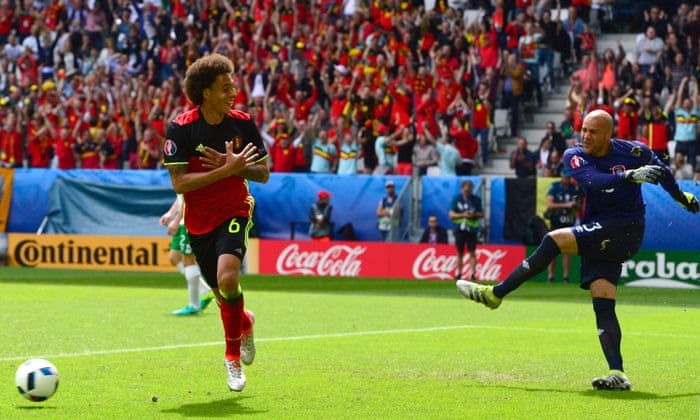 But, could have things ended differently? Ireland resisted the Belgian attack for the first 48 minutes but the Irish finally conceded, in controversial circumstances. Romelu Lukaku finished off a counter-attack with a brilliant finish after Shane Long had a penalty shout ignored at the other end. Shane Long was tackled by two players, Alderweireld and Vermaelen, but the referee proceeded to ignore the challenges and didn't award a penalty.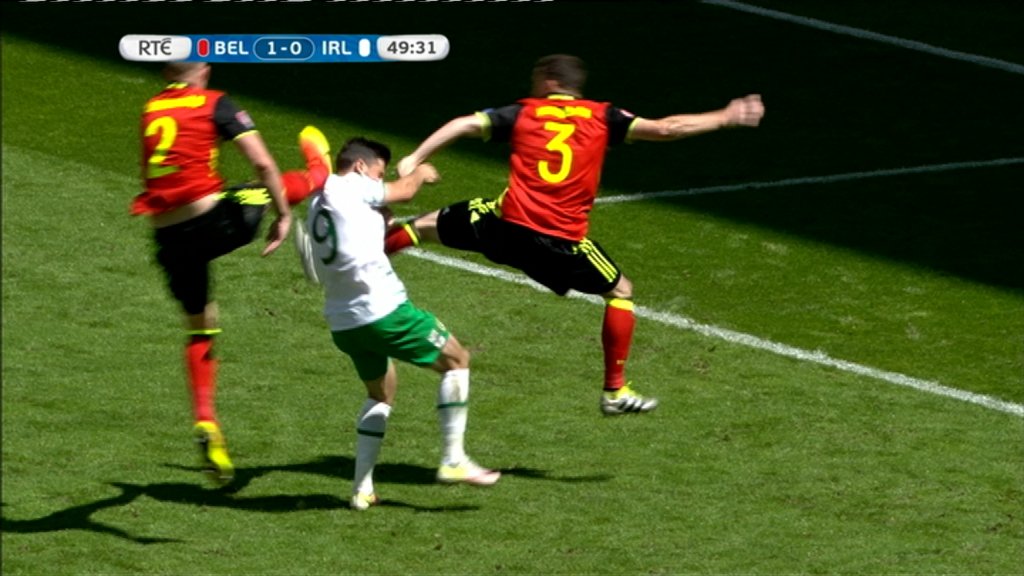 As we can see clearly in the picture, the penalty wasn't awarded and the consequence of the decision was the momentum totally shifting toward the Belgians who went on to hammer 3 goals in total. The Irish are now in a very bleak position to progress to the knockout stages of the competition as they are currently placed 4th in their group and face group toppers Italy on Wednesday.
Is it high time to introduce technology into the beautiful game? Tell us your opinion in the comments!